It's farewell then and good luck, Bobby Z
You made us eat our words, including me.
With a hand to the ear, you made sure we heard ya
Especially that one fan with a hamburger.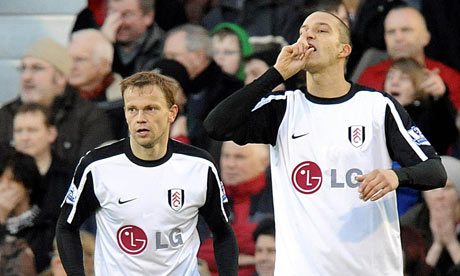 In Europe we marvelled at what you did.
Had you been fit we may have beat Madrid.
Although you still acted a bit of an arse,
We somehow made money selling you to the Rs.
At ambitious QPR I'm sure you'll work hard
But take a look at the case of Jimmy Bullard.
England caps and acclaim from those who know
Until a transfer for money brought him down low
If it doesn't work and you end up feeling sad
Reflect that little Fulham may be the best you've ever had.
In the meantime the whites need to replace your assists
Or next year we could both be playing in the Championship